Dan Gliatta van The Cargo Agency over het belang van B2B-marketing richting het MKB
B2b
26 mei 2022 @ 08:00
34050 x gelezen

Nanny Kuilboer
redactie MarketingTribune
BBP Media - MarketingTribune
26 mei 2022 @ 08:00
34050 x gelezen
Simpel gezegd helpt Dan Gliatta, Chief Strategy Officer bij The Cargo Agency, grote merken als Microsoft, Mercedes-Benz en LG met hun marketing richting het MKB. Hij presenteert tijdens Nima Marketing Day namens Cargo Strategy, een nieuw en wereldwijd marketingconsultancy 'and insights factory' in Amsterdam.
De title van zijn presentative is 'What's Now and Next in B2SB Marketing?; 5 Key Principles and 5 Future Observations for Big Brands Marketing to Small and Medium Enterprises (SMEs)'. Wij stelden hem alvast enkele vragen:

1 What is your personal motivation to speak at Nima Marketing Day?
I want to introduce a new audience to the premise of B2SB Marketing and why it's so important not only to fellow B2B marketers but also to society as a whole.

2 What do you think is good about an event as NMD?
Seismic shifts in consumer behaviours means us marketers need to shift and adapt quickly. This event is a chance to learn from peers on how there are doing that.

3 What do you hope attendees take home from your session?
A better understanding and capability to apply the current and predicted customer drivers and needs of B2B Marketing and, more specifically, marketing to SMEs.

4 In which sector are you active?
Currently we support big brands in technology, financial services, commercial transportation and heavy equipment sectors. All sectors are hungry for new ways to find, engage, motivate and retain SMEs which allows us to help them as a strategic partner vs marketing services provider. We work side-by-side with our client partners and are equally invested in the business.

5 Where do you position yourself compaired to the competition?
Given our unique specialisation, we don't have many direct competitors. While there are many B2B marketing agencies, our B2SB Marketing space is much less cluttered. And given the size and complexity of the SME audience, we feel they are under-served, under-valued and under-appreciated as a customer base and deserve an expert that helps big brands better understand and support them. It's why we exist and carved out this niche specialization of B2B marketing.

6 What is your largest sales channel?
1on1 relationship building. That is the best approach to bring relevant value to our prospects while building trust and likability vs selling capabilities.

7 What is your personal motivation within the brand you represent?
Given I founded Cargo in North America, I'm motivated on introducing the brand to a new audience in Europe. And eventually beyond.

8 Is there still marketing outside the internet?
Absolutely, especially in B2B/B2SB and after what we've been through the last few years people are yearning for more human connections, so it offers offline opportunities for brand to build those connections.

9 How much content should content marketing have?
There is no magic number. Key to content marketing is relevancy. Content is not king, relevant content is king. There is way too much content out there that doesn't bring value to the customer. So how much content should there be? Less than there is today.

10 Do 'serious' topics (#metoo, Ukraine etc.) lend themselves to use in a marketing campaign?
No, they should be woven into company cultures, especially given fact consumers, especially GenY/Z, are paying close attention on how companies and brands behave around these serious topics. Consumers want to do business with brands whose values align with their own personal values. So it's less about marketing campaigns and more about brand DNA.
Hét marketingfestival voor en door marketeers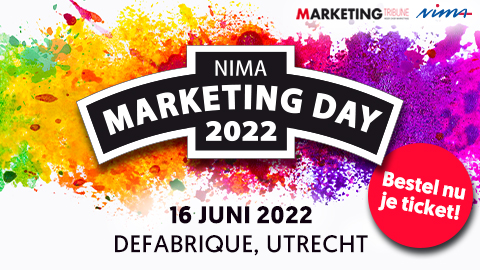 Op donderdag 16 juni 2022 staan marketeers in de hoofdrol. Topsprekers delen hun eigen verhalen over marketinguitdagingen, die soms geweldig uitpakten en soms wat minder, maar waar je altijd iets van opsteekt. DeFabrique in Utrecht fungeert wederom als 'festivalterrein' voor Nima Marketing Day. Koop nu je kaartje met korting!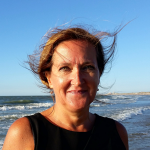 Nieuwsbrief
Mis niets! Schrijf je nu in voor de gratis nieuwsbrief.
Laatste reacties
Word abonnee en ontvang:
✔ 20 keer per jaar MarketingTribune Magazine
✔ Korting tot wel €100,- op events
Meest gelezen
MarketingTribune | Vacatures
Dé plek voor een nieuwe stap in je carrière! Ontvang nieuwe relevante vacatures direct in je inbox: