[de werkplek van] Yvonne Eng, senior designer
Design
29 jun 2018 @ 09:12
11870 x gelezen

Nanny Kuilboer
redactie MarketingTribune
BBP Media - MarketingTribune
29 jun 2018 @ 09:12
11870 x gelezen
In deze nieuwe rubriek op marketingtribune.nl/design zien we de makers bij designbureaus in hun werkhabitat. Yvonne Eng is senior designer bij Design Bridge Amsterdam waar zij sinds kort werkt. Hiervoor was zij werkzaam bij Design Bridge Singapore: 'Aquascutum coats is a classic story of a category leader slowly dying from the minds of generations, eclipsed by younger competitor Burberry.'
Stel je even voor…
Hello. I'm Yvonne. I like cats, champagne and wooden pencils. The formative years of my branding career were spent in Singapore, working on clients from absolutely everywhere in the world. Shanghai to London. New York to Bombay. From tiny towns in Indonesia to sprawling cityscape ambitions of Saigon. It's been a hell of a ride.
Before that there was, admittedly, a brief flirtation with the worlds of advertising and photography.
I'm currently based in Amsterdam, about to crack on my eighth year at Design Bridge.

Waar kom jij 's ochtends je bed voor uit?
An oat cappuccino, being a good mum to my plant and fur babies; to be perfectly honestly, am still adjusting to a relatively new life stage where I care for living things that aren't myself and it is strange but wonderful.
And in an ideal world a generous steaming heap of beehoon goreng. I can't help it but I'm deeply Southeast Asian in many ways, which means noodles for breakfast. Lots of it.

Beschrijf je werkplek eens…
Our studio in Amsterdam is a madly characterful and high ceiling'ed conversion, once part of an iconic horse tramline of the Overtoom. The meeting rooms, for one, nod to the old stories of this space: all our meetings rooms are named after distinctive horse breeds. Took me ages to figure out where Sorrel or Chestnut was.
You can find me buried somewhere between my Mac, a Getting Curious with Jonathan Van Ness podcast, my camera and scattering of imagery in varying degrees of being cut, torn, stuck up, folded, torn again. In other words, a great old delightful mess.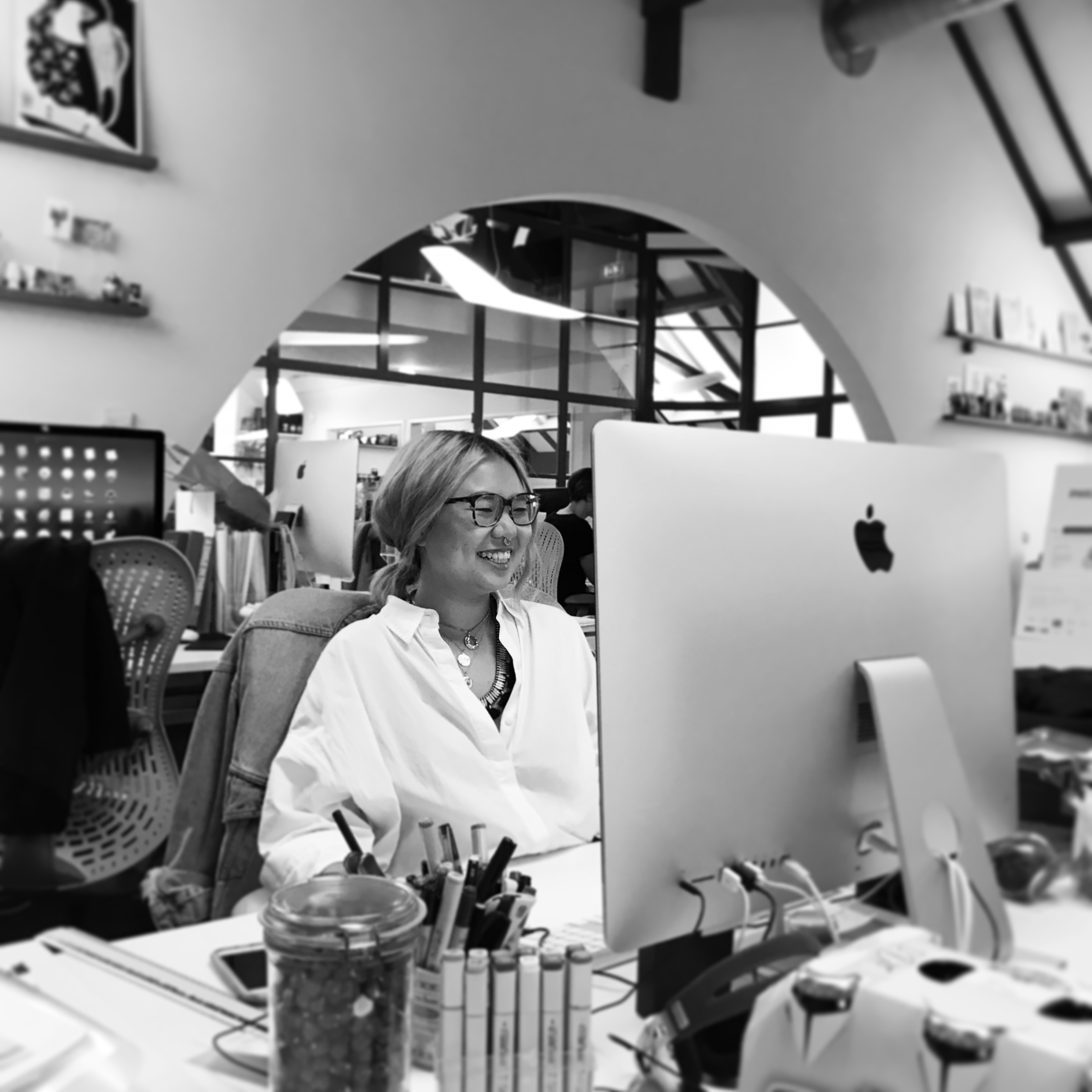 Waar krijg jij inspiratie van?
Beyonce is my- and everyone else's - queen.
The Sad Asian Girls collective has important things to say about the identities I straddle.
Molly Goddard makes me want to dream big, and dream hard.
And finally, Leandra Medine reminds me, in equal parts, the art of being silly and being kind.

Op welke social media ben je actief?
You can find me at @blondeasaurus on Instagram.

Waar of wanneer krijg je de beste ideeën?
Everywhere. All the time.
My mantra is to steal relentlessly. Steal from contemporary, overpriced art. Steal from minimalist theatre. Steal from an interpretive dance. Keep up with the Kardashians. Deconstruct a piece of a beautiful form in your mind. Read feminist literature. Read trash literature. Take it apart, make it your own.
Find meaning in all things… The ideas will come.

Op welk werk ben je trots?
My day job provides for many wonderful challenges and opportunities, but is overwhelmingly computer-focused.
It is important to me to keep making things by hand. So some of the things I've made - and adored – have been illustrative commissions. A sample attached.


Voor welke klant zou je nog wel eens willen werken?
I recently invested in my first vintage Aquascutum coat. Here's the thing. Did you know that they made the first trench, four whole years before Burberry even existed? They were the first to perfectly understand how to make a really, really decent product that worked beautifully. Sadly they seem to have lost their way. It's a classic story of a category leader slowly dying from the minds of generations, eclipsed by a younger competitor with a sharp sense of vision. (It helped that Burberry had an excellent creative team who intuitively understood contemporary innovation and edge.) But if Burberry can go from the infamous Daniella Westbrook moment to - years later, with a careful, curated strategy - elevating Emma Watson in couture for British Vogue…
I'd love to have a go. Let's breathe life into Aquascutum's truth and story.


Screenshot aquascutum.com

Welke relatief onbekend packaging design zou iedereen moeten kennen?
Love Guide condoms by Taiwanese design student Pan Guan-Hao is lovely example of excellent design thinking.
Challenging stigma, an elegant tonality, and highly functional design solution - all in a single experience. Really nice stuff.


Bron: packagingoftheworld.com

Wat vind jij het mooiste logo?
Not technically a logo, I suppose, but the iconic TET mark of one of my key clients, Bahlsen, has a wonderfully eccentric story. Our team is working hard on finding ways to use it meaningfully across the brand again.


Bron: https://www.thebahlsenfamily.com/chronik/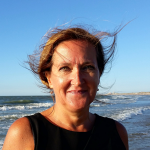 Nieuwsbrief
Mis niets! Schrijf je nu in voor de gratis nieuwsbrief.
Laatste reacties
Word abonnee en ontvang:
✔ 20 keer per jaar MarketingTribune Magazine
✔ Korting tot wel €100,- op events
✔ Gratis tablet versie
MarketingTribune | Vacatures
Dé plek voor een nieuwe stap in je carrière! Ontvang nieuwe relevante vacatures direct in je inbox: