[CES dag 3] Over robots en voice control
Design
10 jan 2017 @ 09:41
13679 x gelezen

Gastblogger
Gastauteur
MarketingTribune
10 jan 2017 @ 09:41
13679 x gelezen
Net als in 2016 bezoekt VanBerlo de Amerikaanse Consumer Electronics Show (CES). Op deze belangrijke techbeurs in Las Vegas kondigen duizenden fabrikanten hun nieuwste producten aan. Senior designer Coen Claassen en system architect Martijn Baller doen verslag voor MarketingTribune. Vandaag hun verslag van de laatste dag. Na terugkomst schrijven zij nog een recap.
On the third day, we tried to catch anything we missed in the last two days, and spent some extra time on both CES locations; Tech West and Tech East.

On the third day, we tried to catch anything we missed in the last two days, and spent some extra time on both CES locations; Tech West and Tech East. NXP, Texas Instruments, ROHM, Nordic and Microchip to mention a few; had some nice tech demos to show. Bluetooth 5.0 was a particularly hot topic. Where Bluetooth 4.2 added features especially focused on security, 5.0 allows a mode with a larger range or higher bandwidth. Long range means several hundred meters in open air; so in home Bluetooth 5.0 could be used for sensors in the whole house directly connected to your phone. The high bandwidth allows for the transmission of voice and fast, over the air updates. We also came across products with voice command transmission at CES this year. We expect that next year, even more products will come with the capability for voice control. Which voice recognition algorithm will be used, remains to be seen, or rather heard!

Similar to last year, we were surprised by the many robots in all kinds of forms. Some were cute and friendly to educate children, but others had one dedicated function, like barbecue cleaning. Especially Japanese companies, are very creative in finding applications for these robots. The company that showed off a project that drives around, showed a table lamp that can be controlled using voice commands. It was also equipped with a camera that connects to an app, for stop motion movies of your sketches.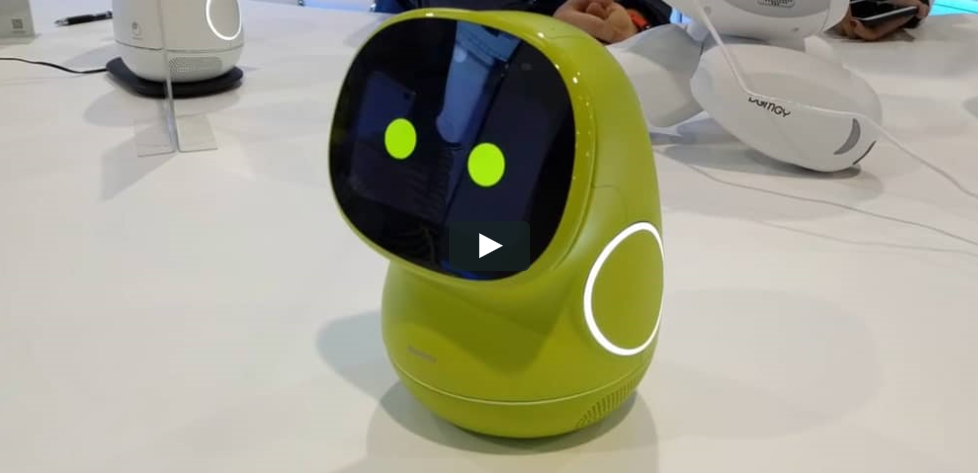 Video

Casio had some interesting products this year. A 2,5D printer was shown that prints with heat and ink on special paper. The paper contained a special material that expanded when heated up. Making it possible to print and prototype textures onto paper that you can really feel. While the printer and paper didn't come cheap, they explained that it is a promising technology for car interior prototyping, because it can pattern out textures of leather and textiles realistically.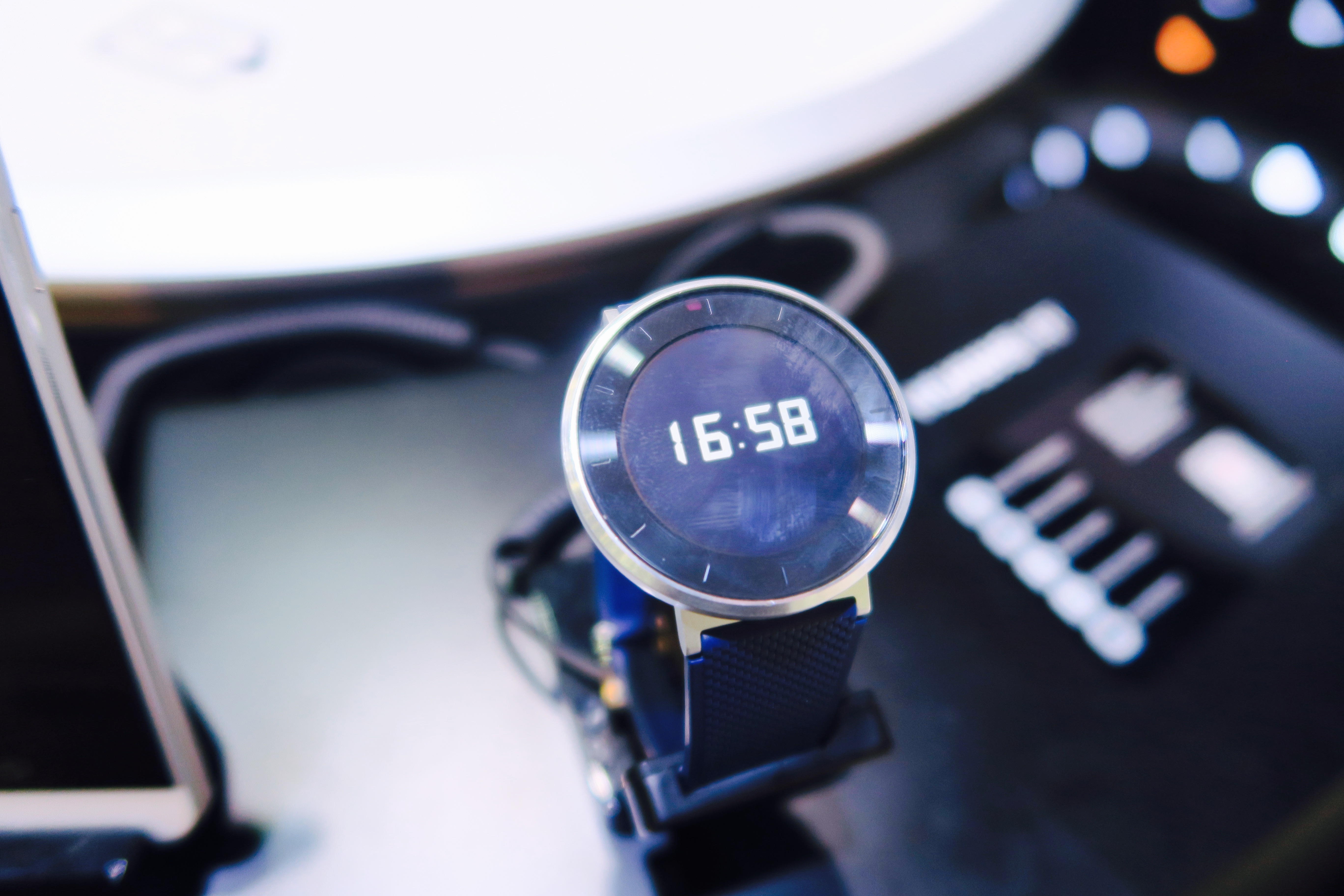 We visited Tanvas; a startup with technology to make touchscreens with haptic feedback. This could be the next step in haptic touchscreen technology. Other companies were focusing more on voice and gesture control. A nice addition to gesture control is to have some sort of haptic feedback as well. We saw more than 5 companies displaying products that use a matrix of small ultrasonic directional speakers to create sound that can be felt but cannot be heard. These technologies show to be a promising technology for haptic feedback for gesture control interfaces.


These days, projection technologies seem to be overshadowed by large displays, but we also encountered other interesting new projection applications. Casio showed a small portable prototype that projects the screen of your tablet or phone. It uses an IR camera to track your finger, and hereby renders an interactive projected screen on any surface. At the moment SONY offers a similar device, the Experia projector. A spin-out of SONY took this one step further, by adding the ability to detect objects' position on the project screen. This enabled augmented projection; an interesting demonstration brought the book Alice in Wonderland to life in an interactive way. Our last highlight of the day was a huge 8K tilled led matrix display of 11 x 3 m by Sony.

Dag 1
Dag 2
Nieuwsbrief
Mis niets! Schrijf je nu in voor de gratis nieuwsbrief.
Laatste reacties
Word abonnee en ontvang:
✔ 20 keer per jaar MarketingTribune Magazine
✔ Korting tot wel €100,- op events
✔ Gratis tablet versie
MarketingTribune | Vacatures
Dé plek voor een nieuwe stap in je carrière! Ontvang nieuwe relevante vacatures direct in je inbox: