[de werkplek van] Valeria Lanz, illustrator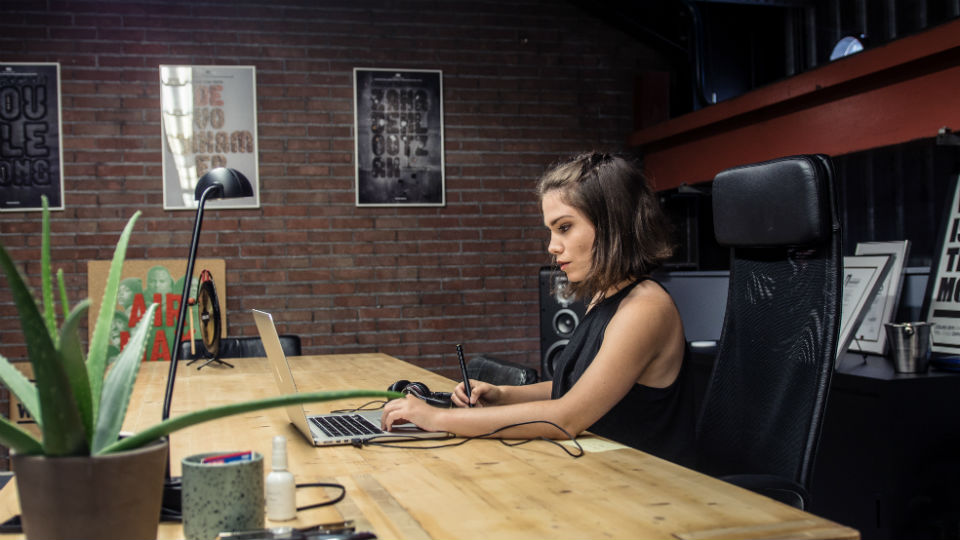 Design
14 aug 2018 @ 08:57
10494 x gelezen

Nanny Kuilboer
redactie MarketingTribune
BBP Media - MarketingTribune
14 aug 2018 @ 08:57
10494 x gelezen
In deze rubriek op marketingtribune.nl/design zien we de makers bij designbureaus in hun werkhabitat. Valeria Lanz vervult de wel zeer bijzondere gecombineerde functie van operations manager/illustrator bij Festina Amsterdam.
Stel jezelf even voor…
¡Hola! I'm Valeria and I'm a 24-year-old illustrator from Caracas, Venezuela. With my arrival to the Netherlands two years ago, I started working as illustrator and operations manager at Festina Amsterdam.
At first, my role within Festina included illustration, image editing, photography and design support. After a few months of getting to know each other's qualities and strengths, we started including the management and operational elements that would, later on, provide me with a completely different look at how creative agencies actually work.
That's how we created this - most definitely - peculiar position 'operations manager/illustrator', that includes the most technical and operational elements of an agency, with some of the most creative ones.
Waar kom jij 's ochtends je bed voor uit?
I enjoy those extra 10 minutes of sleep in the morning like we all do -don't lie to yourself, you totally do - but I also have a constant urge to create, acquire knowledge and search for different sources of inspiration.
Even though I like having a sense of stability, I'm not the kind of person that will follow the same routine every day. That's why I'm actually at my best when I get to see new places, learn about the new work of a talented artist, or get immersed in stories from a faraway land. In that sense, I'm also lucky enough to be surrounded by colleagues that, from their different backgrounds, always have something new to share and are as curious as I am.
Beschrijf je werkplek eens.
Oh, le Château. We like to describe it as our 'creative powerhouse'.
Chateau Amsterdam is an old factory in Amsterdam-Noord where we (Festina) are accompanied by other agencies from the creative sector, and by the first City Winery from the Netherlands. It's right next to the IJ, so we get to go for a swim in those 30 degree days in Amsterdam.
Within Chateau, Festina is located at the front of the building, with two floors. I have my workspace upstairs, surrounded by some of our printed work and by windows, giving me an overview of the whole Chateau.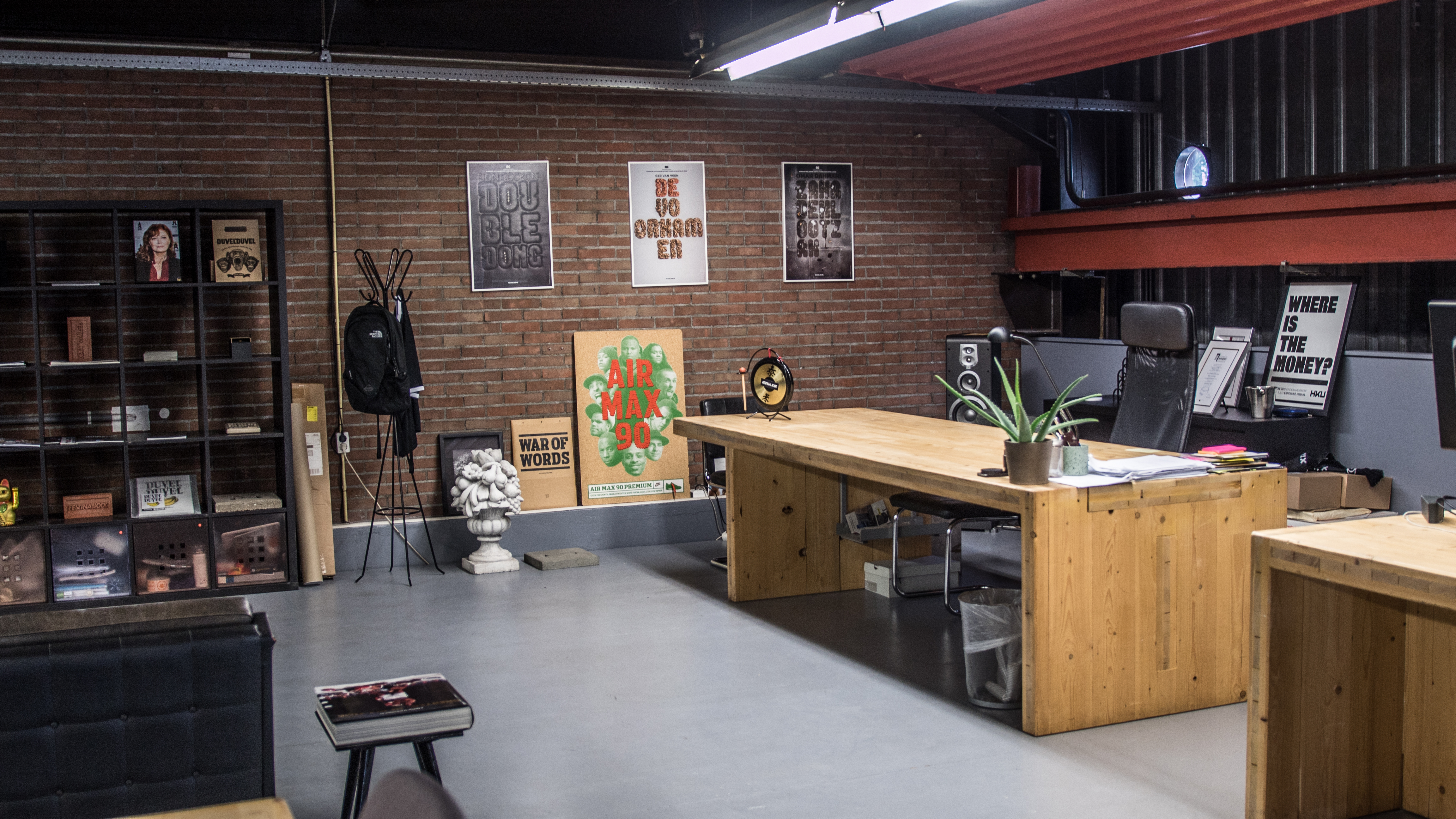 Van wie heb je het meest geleerd?
If I leave someone out of a list it would be super awkward, so I'll keep it fairly general.
Overall, I've had the fortune of meeting and finding a lot of talented people over the years. And having such a mixed set of skills, I have definitely had the support of many different professionals that have in one way or another helped me grow.
In some cases, not necessarily from people that I've actually met, but that I have learned from by researching their way of working. In that sense, I'll go back to my Venezuelan roots and mention one of the masters of kinetic art: Carlos Cruz-Diez. The way in which he seamlessly plays and works with color is almost hypnotic. I also admire how he doesn't stick to one format: he creates from sculptures to crosswalks, building facades, prints… and the list goes on.
Waar haal jij je inspiratie vandaan, welke social media volg je en waar ben je zelf actief?
I believe there are sources of inspiration wherever you look, but with the growth of social media, those constant stimuli for inspiration have – indeed - grown exponentially; not to say that we are bombarded at all times with media.
I'm generally more active on Instagram on a day to day basis both for posting and for searching; mainly because the app is comfortable to use anywhere and at any time. But my preferred source for inspiration is actually Behance. Although I don't really like searching Behance on the phone because it's so much better to see those great images and projects on a big screen. In that way, it becomes a tool for research rather than a source of constant stimuli; like with Instagram.
One of my favorite Behance pages is Violaine & Jérémy, a French illustration and graphic design studio. I love how they merge different styles of illustration and photography with clean yet interesting graphic design, playing with different kinds of grids and not being afraid of testing new things; they actually made a book about Carlos Cruz Diez´s work. Just imagine my excitement when I saw that.
Wanneer krijg je de beste ideeën?
Basically everywhere, at any time. Nevertheless, I do think that whenever I travel, my 'creative juices' flow a tiny bit faster because of the 'newness' of everything around me.
Waar ben je zakelijk gezien het meest trots op?
I think at the moment the thing of which I'm the proudest is the versatility that I get to show within my position, especially within Festina, but also as a freelancer. I do think that at this age it's very unique that I get to see the business side and the creative side so closely.
Welke klant hoop je ooit nog eens voor te werken?
For a long time, I wanted to work with Dick Bruna. And we actually ended up creating a brand book for Mercis, the publisher of Dick Bruna's work. There we also showcased all the work from Dick Bruna that has been in many cases forgotten after the huge impact Nijntje has made.
And about future customers, from the freelance point of view, I would love to work with book editors. And from Festina's point of view, I would like to work with museums more often. One example for the museums could be Huis Marseille in Amsterdam: I believe they have such a beautiful collection, and that we could really help them have a smarter and modern branding and digital identity.
Wat zijn je favoriete merken?
I really love Rains. It's one of those brands that when I see their shop on the street, I feel an instant urge to go in. They merge innovative design with high-quality materials, and they have managed to create products that make you feel elegant, but also cool and modern.
Dash water, on the other hand, is a brand that I like mostly because of the whole branding identity. It makes you thirsty just to see the cans, with just the right tones, and a beautiful marriage of typography, graphic elements, and organic yet clean patterns.
Welke packaging design zouden meer mensen moeten kennen?
I'm going to take the opportunity here to give a shout out to our own Ferry van Zijderveld, creative director of Festina. We created a sandpaper record sleeve for Ruyzdael. On it we printed the pattern with the logo variations that form the brand identity; yes, the printer guys hated us and had to replace their screen like about three times while testing the prints on the different grains of the sandpapers… oopsie. The whole idea is that after having it amongst other record sleeves, they would get scratched and the Ruyzdael one would 'reign supreme'; sorry, not sorry.
As a bonus, another packaging that I believe to be fantastic is from CS lightbulbs. Not only in its great usage of realistic illustrations together with clean graphic elements, but also in its cleverness.
Wat vind jij het mooiste logo?
Wow, the BEST logo? I'd have to say something solid like Google, which is indeed fantastic, but I'd rather mention a logo that might be less widely known: The logo for Otium [restaurant in Los Angeles, red.] by Sagmeister & Walsh. Or the whole identity for that manner. The whole thing is just beautiful.




Bekijk ook de werkplekken van:

6. Myrthe Baeten, senior designer Reggs
5. Yvonne Eng, senior designer Design Bridge
4. Heidi Boersma van Guts&Glorious
3.Jantine Knijnenburg, brand designer bij Brandnew
2.Jaimy Hoogenhout, designer bij ProudDesign
1.Eva Verbeek, grafisch ontwerper bij Brum Design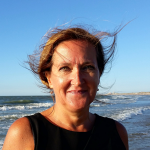 Nieuwsbrief
Mis niets! Schrijf je nu in voor de gratis nieuwsbrief.
Laatste reacties
Word abonnee en ontvang:
✔ 20 keer per jaar MarketingTribune Magazine
✔ Korting tot wel €100,- op events
✔ Gratis tablet versie
MarketingTribune | Vacatures
Dé plek voor een nieuwe stap in je carrière! Ontvang nieuwe relevante vacatures direct in je inbox: